Author
Mary Sudman Donovan, author of George Washington at "Head Quarters, Dobbs Ferry": July 4 to August 19, 1781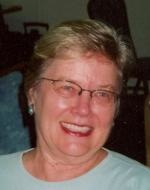 Mary Sudman Donovan is a historian, published author, and serves as the president of the Dobbs Ferry Historical Society. Her interest in George Washington began when she profiled the life of his sister, Betty Washington Lewis, for The Thirteen Colonies Cookbook.  The correspondence between George and his sister enticed her with a glimpse of the many facets of the personality of the commander-in-chief.
Donovan is the author of several other books including Will the Dust Praise You?:  Spiritual Responses to 9/11 and A Different Call:  Women's Ministries in the Episcopal Church, 1850-1920. She has spoken extensively on women's religious history in many parts of the United States and has taught Church History in Episcopal Seminaries in Cambridge, Massachusetts, New York City and Alexandria Virginia.
She earned a B.A. at Mills College and a Ph.D. in American History at Columbia University.  She taught American and World History at the University of Arkasas in Little Rock and most recently at Hunter College, CUNY. She currently lives in Dobbs Ferry with her husband, the Right Reverend Herbert A. Donovan, jr.